Hi! It's been forever, I know. Life is weird, man. I'll be back and better than ever, before you know it!
Anyway, I wanted to share my thoughts on a newly released show and hope you decide to check it out. Thanks for stopping by!
SOUND THE ALARMS!!
Watch out everyone, a new TV show on Hulu is inspiring big girls 'round the world to be in love with themselves and to enjoy life in whatever body they have. CRAZY, I know!!! I can't help feeling that a lot of people won't watch it, but I hope you all do.
I'm not here to write spoilers, I'm actually here to say thank you to
Lindy West
and whoever believed in her story enough to actually produce the show. I read
Shrill
when it first came out in 2016, and I'm about to read it again after watching the show.
I'm here to tell you that if you haven't watched the brand new 6-episode series yet then you are missing out. It's truly every little chubby girls dream-come-true-tv-show. It only came out yesterday, by the way, I'm just being pushy here! Also, only 6 episodes, whhhyyyyyy!!?? Why torture us with so little content for something so exciting!! I think it's clear what a big risk the producers felt they were taking and hopefully it proves to be more than they had ever imagined!
To my big girls, you might cry during the smallest of scenes, but it's because you understand they aren't in fact small scenes and are felt much more deeply. You will understand EXACTLY what Annie (played by the best
Aidy Bryant
) is feeling, thinking, enduring and fighting against pretty much every day of her life.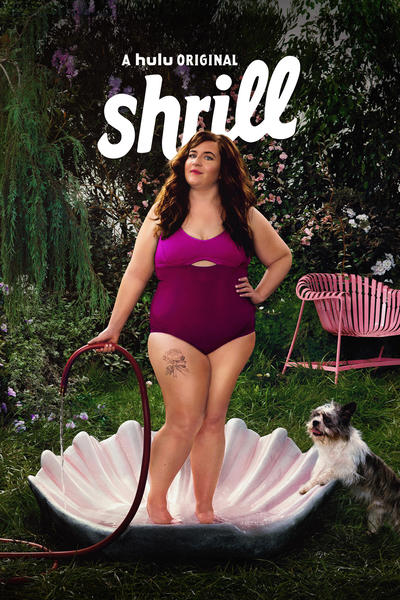 I'm here to tell you again and again, how important it is to see your reflection in the television, on the magazine pages, sitting in that corner office, to hear a voice on a podcast, truly any sign that you too in fact are allowed to have a meaningful, fulfilled life with a bigger body.
You too are deserving of real love, whatever that looks like for you.
You too are allowed to be happy without explaining to everyone "how do you do it?" Yes, asked in THAT voice, you know, the inflection that implies you look like someone that shouldn't be so confident or happy. Awful, right? But very real.
While I know the plus-size community will surround the show, I think it's important for everyone to watch and experience. It's an honest display of universal feelings, not only the fat girl experience, but PLEASE don't take this away from us. Please, I'm just sayin'.
Ciao for now -
Your fave fat girl who struggled calling herself that word until about a year ago!
TT